Just The Tonic Coaching provides a unique combination of small group and one to one coaching for high achieving professional women and men looking to change their relationship with alcohol.
Your goal may be moderation or giving up alcohol completely. We can work together on what suits you best.
12 Weeks to quit drinking for good
You know you drink too much and you keep trying to cut down but it just doesn't work?
The truth is most methods used to try to drink less simply don't work. And for most people if you have been over drinking you need expert support if you are serious about making a long term change.
My three month transformation programme is designed to get to the root cause of why you drink, examine your subconscious beliefs about alcohol and change them, giving you the tools you need instead.
Want to know how this works?
Just The Tonic transformation programme is a unique mix of learning, group coaching with other like-minded high achieving women and individual coaching, creating a programme designed exactly for you.
The learning is based on the latest cutting edge science where we cover:
The group coaching means that you no longer feel alone. Instead you have the support of a small group of amazing like-minded women who never judge but instead provide support and encouragement and fun along the way.
And the individual coaching allows us to develop a programme tailored specifically for you, to hold you accountable and to work on the issues that come up for you.
This unique approach is designed not only to give you long term control over alcohol but to take away the shame you had, get you feeling really good about yourself and excited about your life again. We call it an Upgrade.
This is for high achieving women and men looking for long term control over alcohol, whether that means giving up completely or becoming an occasional drinker. If you are ready to make a change and willing to invest in yourself, then this is for you.
This programme is designed for the vast majority of drinkers who are not physically dependant on alcohol. If you are physically addicted please seek the advice of your medical practitioner before trying to take a break from alcohol.
Ready to learn more?
Click here to book a call.
And then get excited.
Your fabulous future awaits!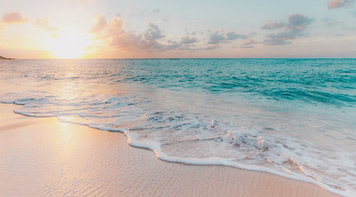 Jodie
Feeling safe with myself. Trusting that I will constantly be someone who I know and connect with, as opposed to the horror show that I had become when I drank - I was untrustworthy, unpredictable, unproductive and inaccessible (especially to my partner) and now I am none of those things, and am able to be someone I like.
This free forty five minute call is an opportunity to get clarity on your current situation and your ideal relationship with alcohol going forward.
On this webinar you will learn a step by step plan my clients are using to gain complete control over alcohol and upgrade their social life without any guilt shame or labelling, willpower not required.
Answer five simple questions to find out if you can moderate?
Sandra sits down with Annie Grace, and shares her Naked Life Story